One of the doorways inside the pigpens had been propped before we bought the house.
The only way to make this safe was to get the props out and let it fall down!
The previous owner had removed all the ridge tiles so all of the building had been open to the elements for some years, which meant we had the completely re-roof the building and replace any rotten bits of timber.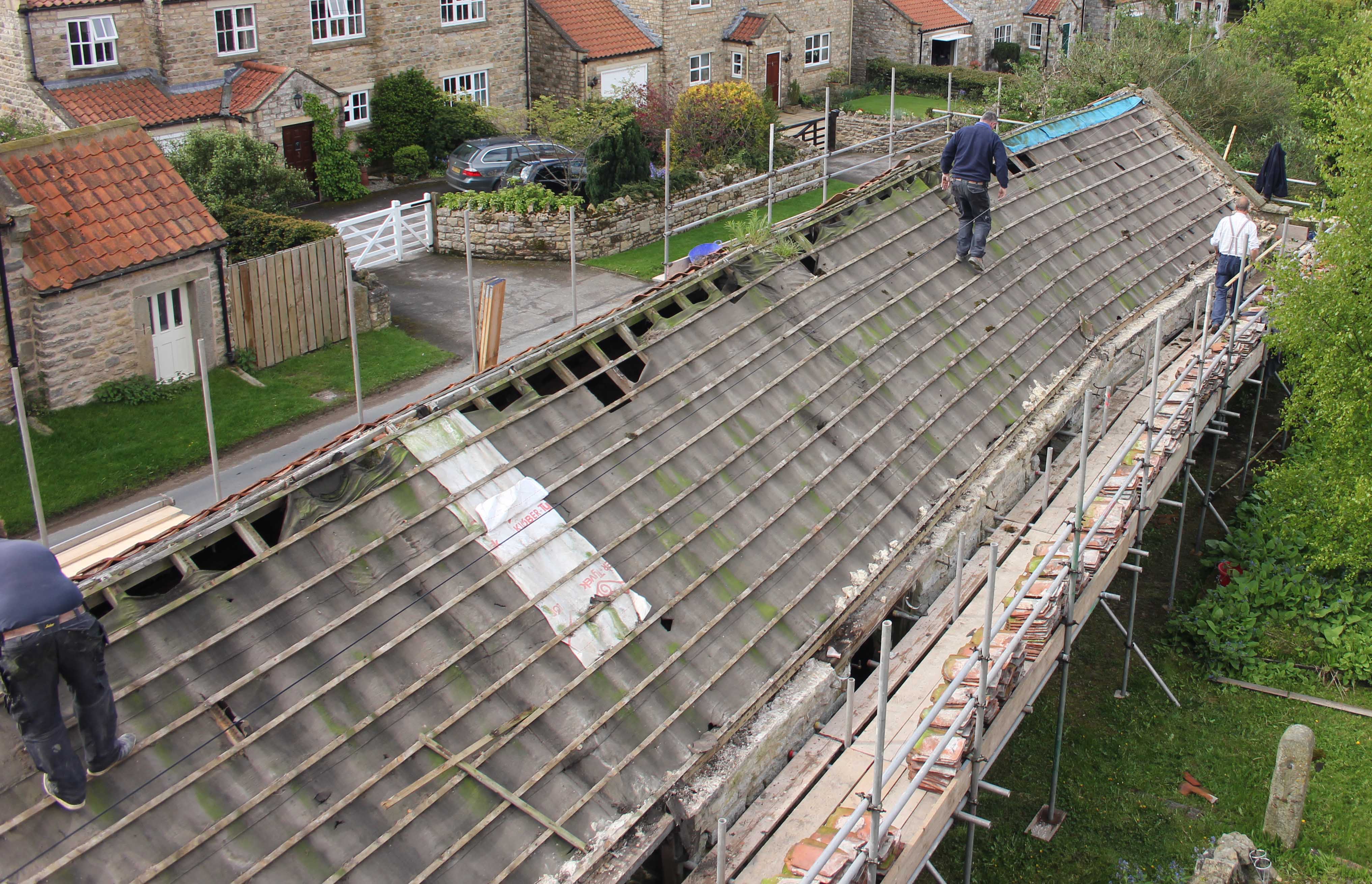 We had to dig out the floors and put concrete pads in as well as installing new mains power and water. I'm afraid we caused chaos in the village when our new electricity supplies were connected, Appleton le Moors had to have traffic lights for the first time in its history!
The boiler was an extremely tight fit and just went through the door.
The boiler arrived on a juggernaut at 4.30 pm a day earlier than we were expecting. Mike and Stan weren't on site and we had no way of getting the 8 pallets off, the boiler itself weighs almost a ton and a half. Thanks to Roy in the village who came down with a fork lift within minutes of me phoning him. Another couple of minutes and everything was unloaded and stored in the yard. There aren't many places in the world where you could get that instant help for the price of a few pints.
We have 2 of these tanks, each holds 1650 litres of water, these were even more of a tight fit through the doorway, we had millimeters to spare.